Acme Gridley Headstock and Carrier Lubrication & Seal Conversion
In these modern times, it becomes necessary to use water soluble coolant. This carrier and spindle seal upgrade makes that possible now on an Acme!
With this upgrade, run at high speeds and save on coolant costs, without damaging your machine:
Headstock and Carrier are drilled and oil piped directly to each bore, front and rear.


Front and Rear Retainers modified for PTFE low friction lip contact seal.


Spindle and Rear Bearing Spacer inlayed with aluminum oxide ceramic wear surface.


Optional - Hardened and Precision Ground Spindle Gears for Quieter, Low Vibration Operation.

Want a Quote? Use our online RFQ system below, specifically tailored for this conversion.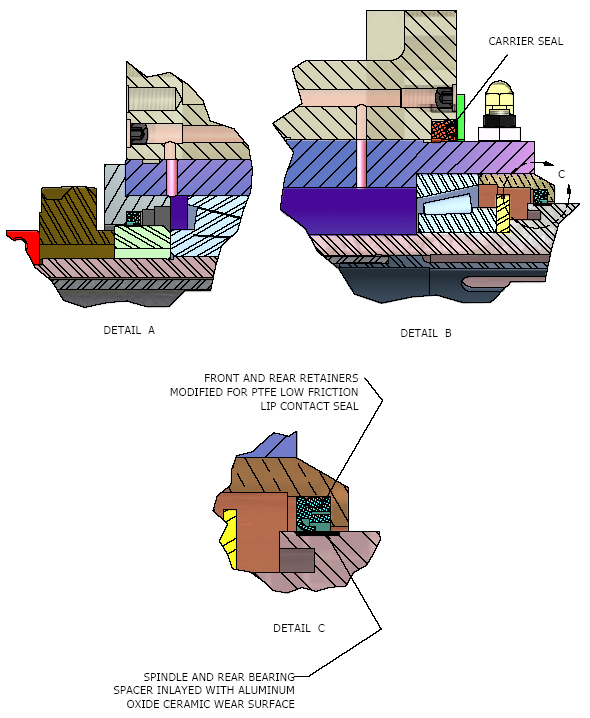 Interested in our Acme Gridley Headstock / Carrier Lubrication and Seal Conversion? We make the quote process as simple and efficient as possible. Simply fill out and submit the short form below - we will then review your specific requirements, and email our quote for your consideration.
By logging in your contact details are automatically inserted in to this and every other RFQ Form throughout our website. You will receive a copy of your request via email whether logged in or not.