Hydraulic Pinch Roller Burnishing Attachment
Improve surface finish and eliminate the need for secondary grinding!
Our hydraulic pinch roller burnish attachment features:
Heavy duty construction


Pinch roller design reduces bending moment on part


Burnish force fully adjustable through hydraulic pressure


Custom design available

Want a Quote? Use our online RFQ system below, specifically tailored for this attachment.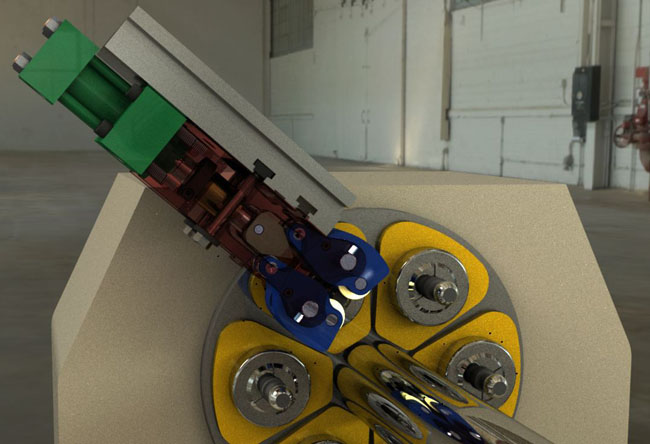 Interested in our Hydraulic Pinch Roller Burnishing Attachment? We make the quote process as simple and efficient as possible. Simply fill out and submit the short form below - we will then review your specific requirements, and email our quote for your consideration.
By logging in your contact details are automatically inserted in to this and every other RFQ Form throughout our website. You will receive a copy of your request via email whether logged in or not.