Servo Cross Drill Attachment / Servo End Drill Attachment
Key features of our servo drilling attachments include:


Precision high speed spindle with ABEC 7/9 Duplex-Tandem angle contact ball bearings.
Permanently lubed, sealed with PTFE lip seals on ceramic journals.
Mounted on tool slide with dovetail way plate and independent cam operated linkage for end drilling.
Mounted on cross slide complete for self-contained cross drilling.
High power / small size servo motor, inline or with poly chain belt drive.
On Mechanical machines... 4 preset speeds, or infinitely variable speed set with potentiometer switch, for up to 5000 RPM.
On TechDrive machines... touch screen programmable RPM with automatic display of actual feed rate.
Servo Cross Drilling Attachment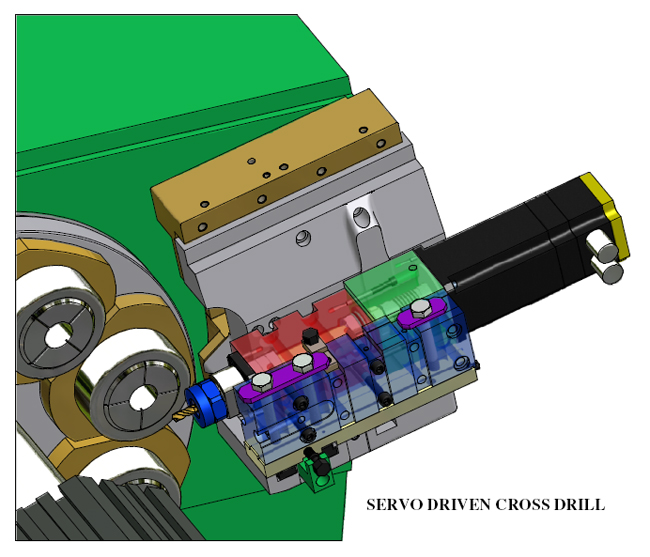 Servo Cross Drill Attachments shown installed on Acme Gridley 2" RB-8 in 1st Position and 2nd Position with Bridge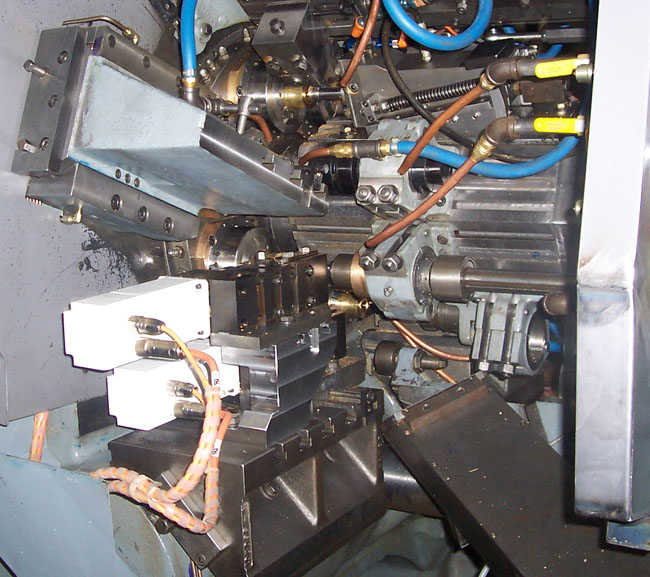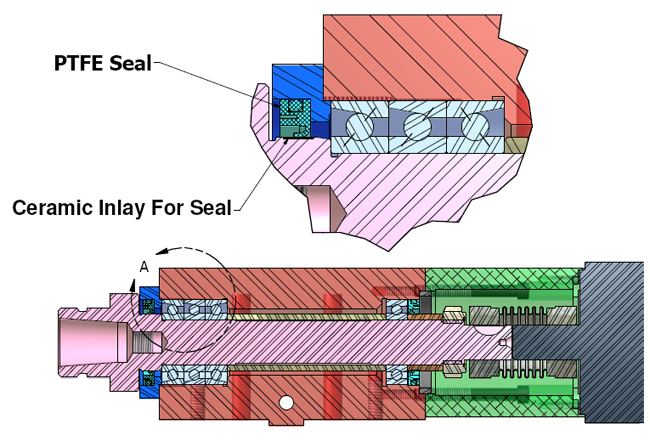 Independent Servo End Drilling Attachment
Servo End Drilling Attachment custom designed for Conomatic screw machine end tool slide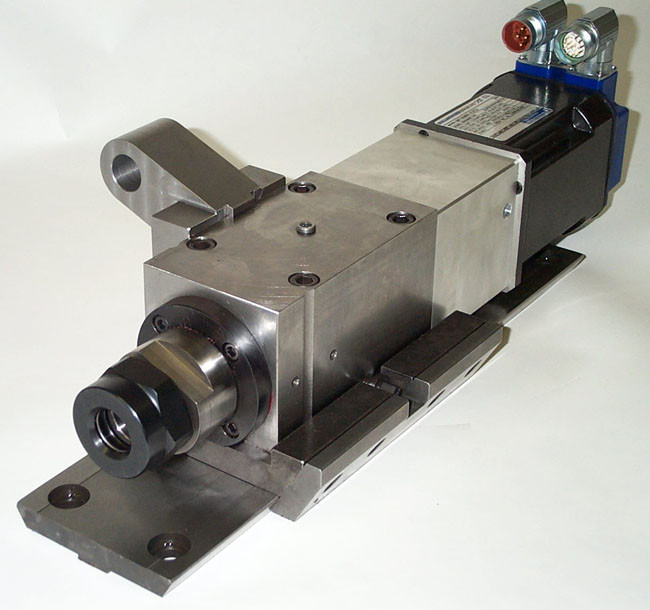 Interested in our Servo Cross Drilling Attachment or Servo End Drilling Attachment? Simply fill out and submit the short form below - we will then review your specific requirements and follow up with a quotation and/or recommendation for your consideration.