Now you can have "lead screw" threading on your Acme Gridley!


Servo Threading Attachment / Servo Reaming Attachment
Uses standard die slide base and block
Compatible with standard air trip threading clutch shaft or reaming spindle
Heavy duty die hanger with mount for optional air cylinder die head trip
Fully enclosed with external lubrication for ball nut and thrust bearings
Conversational programming with FANUC CNC control and JEM developed front end software for multispindles
Servo motor encoder feedback permits safely programming short return strokes, allowing shorter cycle times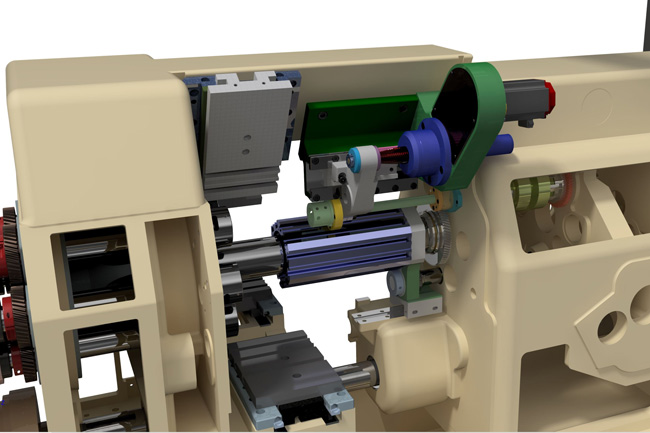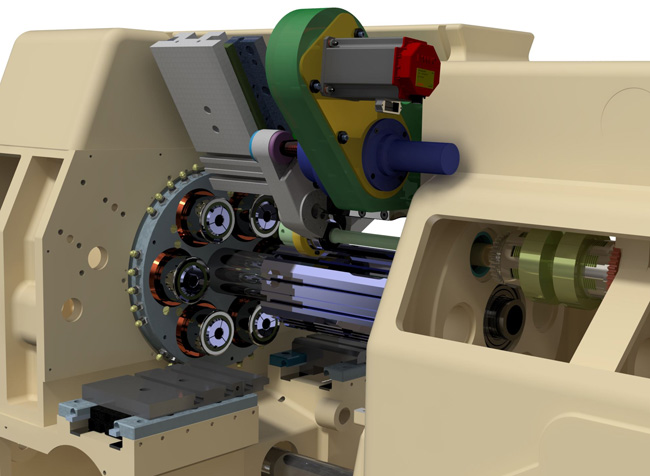 Interested in our CNC Threading / CNC Reaming Attachment? Simply fill out and submit the short form below - we will then review your specific requirements and follow up with a quotation and/or recommendation for your consideration.