Heavy duty servo driven arbor milling attachment for 1st position cross slide on 6 or 8 spindle RB model Acme Gridley screw machines.


Servo Arbor Milling Attachment
Alternative solution for rough forming gummy, difficult materials.
Up to 5 HP servo motor drive with variable speed.
Use with cutters 1.0" bore up to 4.0" diameter.
Stack cutters of different diameters and forms up to 5.0" wide.
Easy adjustment of diameter and taper.
Modified cross slide can be equipped with replaceable "tees" for mounting standard tool holders when not using the arbor mill attachment.
When used in conjunction with an encoder on the spindle drive (standard with TechDrive) can be used as a polygon milling attachment.
Optional custom roll support for milling long parts or small diameter material.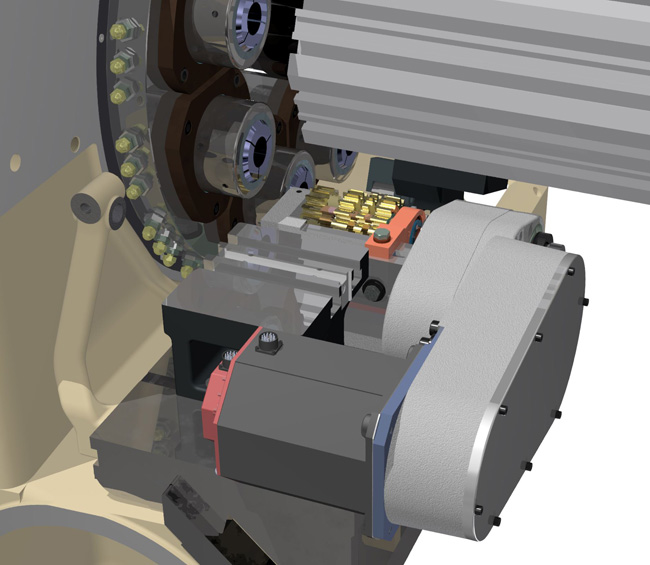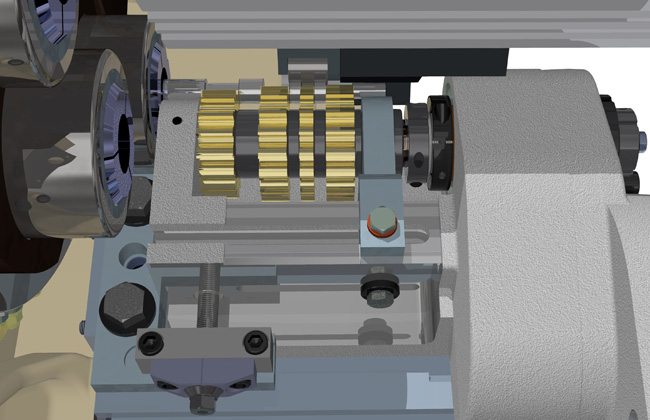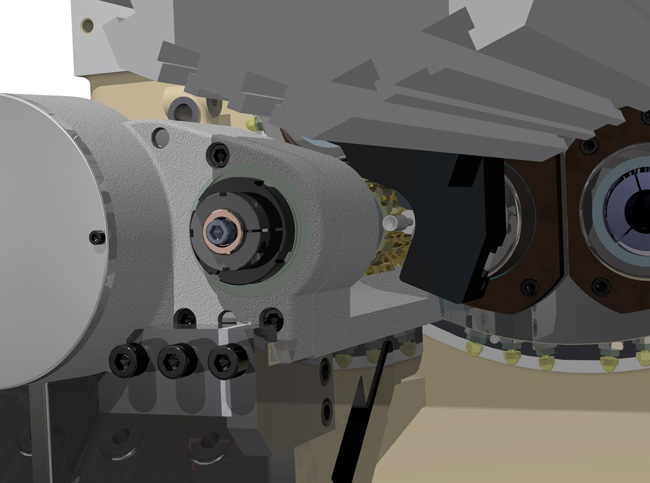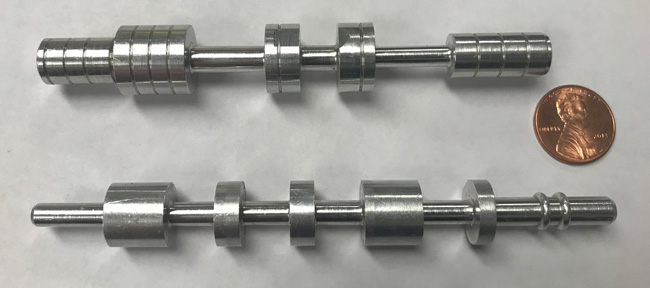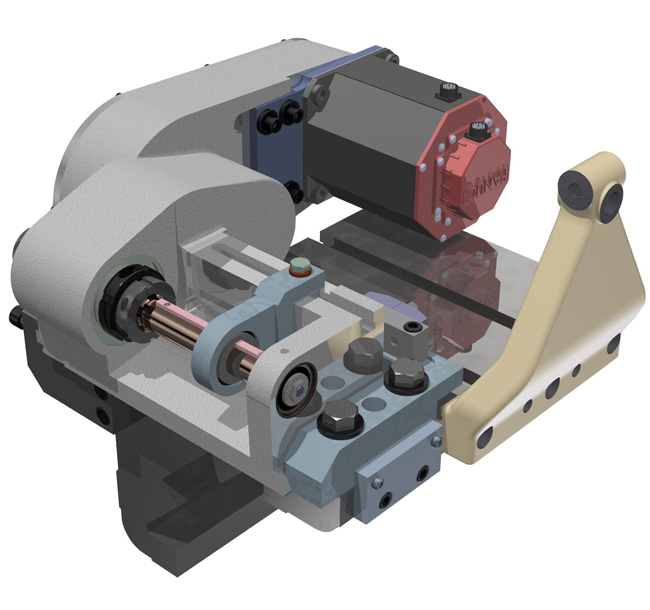 Interested in our Servo Arbor Milling Cross Slide Attachment? Simply fill out and submit the short form below - we will then review your specific requirements and follow up with a quotation and/or recommendation for your consideration.