Thread chasing driven by servo eliminates the gear train, drive shaft, and the need to change cams when changing the lead!


Servo Thread Chasing Attachment for Multispindle Screw Machines
Our servo thread chasing attachment features:


Makes cut threads similar to single point threading but in shorter cycle time.
Quick change carbide insert instead of changing and adjusting chasers in a die head.
Easy to adjust diameter and taper.
Cut multiple threads at the same time as long as they are the same pitch.
We can design and supply custom tool holders to suit your job.
Requires special cross slide.  Can modify your existing slide in some cases, or supply a new slide with the thread chasing attachment.
For 6 spindle Acme Gridley screw machines 1-1/4" RA-6 and larger, 2nd, 3rd, or 4th position.
For 8 spindle Acme Gridley screw machines 3/4" RA-8 and larger, 2nd, 4th, or 5th position.

Thread chasing is a way to "form" a cut thread from the cross slide. Two mechanical cams, operated by a rotating shaft, move the tool sideways at a rate that equals the lead of the thread being cut, retracts and then returns the tool to advance it to start another pass, tracking the thread again and again as the cross slide feeds down. The cam shaft is rotated at a ratio that generates the required lead of the thread synchronized with the work spindle. On traditional thread chasing attachments the cam shaft is driven with a universal joint drive shaft and the ratio is determined by change gears and different cams in the attachment. The attachment needs to be removed from the machine in order to change the cam.
An encoder is connected to the work spindle drive train and is electronically "geared" to a servo motor that is directly mounted on the thread chasing attachment cam shaft. A simple input screen is used to configure the servo to set the pitch or lead, either metric or inch, and whether it is a right hand or left hand thread.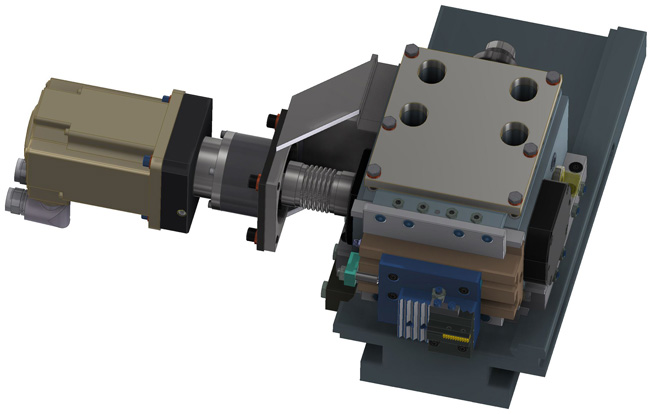 Servo Thread Chasing Attachment control screens as a stand alone add-on package: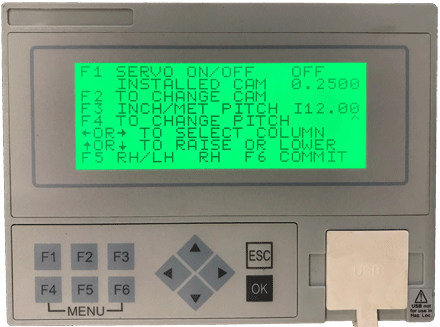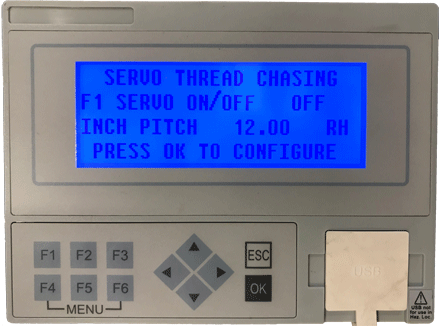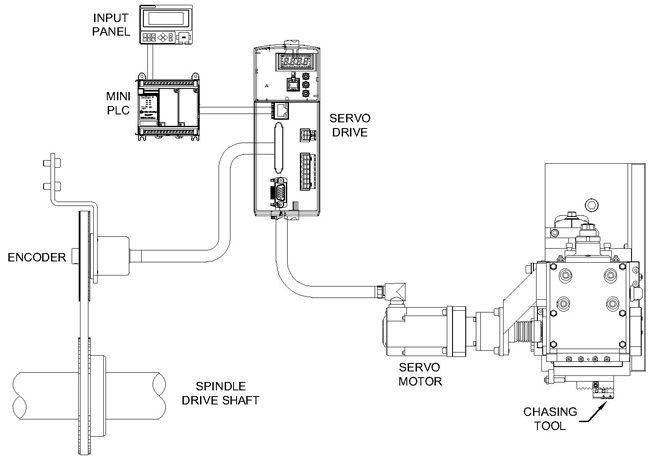 Servo Thread Chasing Attachment control screen integrated with our TechControl system:
Interested in our Servo Driven Thread Chasing Attachment? Simply fill out and submit the short form below - we will then review your specific requirements and follow up with a quotation and/or recommendation for your consideration.